This article originally appeared at https://www.ganjapreneur.com/european-cannabis-social-clubs-explained/
As recreational cannabis talks increase all around Europe, the term "social clubs" keeps getting bandied about. The formal understanding is that social clubs are not-for-profit associations that cultivate their own cannabis for their members. Like any private club's concept, the idea is to bring the illicit market indoors. This mom-and-pop style approach has a mixed bag of interpretations and results associated with it across the European cannabis social club scene.
The Historic Dutch Cannabis Coffee Shop Model
The oldest versions of the European cannabis social club — which is not a social club but an important pre-cursor — are Amsterdam's cannabis coffee shops. The basic premises are a place to relax with friends and like-minded individuals who enjoy the social aspect of cannabis consumption: A place to consume cannabis where there are drinks, food and/or games — a social experience. Still, even the Netherlands has yet to lead the growing and commercial buying of cannabis down a fully legal pathway, and cannabis products are still frequently bought secretly from home grow-style grey market sellers.
Despite ten legal pilot programs winning licenses almost three years ago, there has not been any success in curbing grey-market sales. One issue is governmental delays; another is that coffee shops worry it will take years to get the quality of genetics smaller growers have worked to perfect for decades; another is that pricing cannot compete with products like Moroccan hash. Whatever the reason, the coffee shop model has contracted over time, going from 730 coffee shops in 2005 to fewer than 500 today.
Unsanctioned Spanish Cannabis Social Club Membership
Barcelona and the Catalonia area have tolerated the largest grey-market social clubs and are similar models to those currently proposed by countries pursuing adult-use cannabis sales. There are roughly 1600 social clubs in Barcelona and Catalonia designed to serve their members. Some are small, and others multistory well-decorated hangout zones. Regardless of the vibe, all products sold are from the grey market with no check on quality standards. To make matters worse, these clubs struggle to pay employees because membership programs have little to no commercial viability. Profit is not even conceivable, and many operators express that the rules must change to survive.
The harsh reality is a similar contraction to that in the Dutch cannabis coffee shops will eventually occur as people struggle to upkeep rent and minimal employee bases to service clients.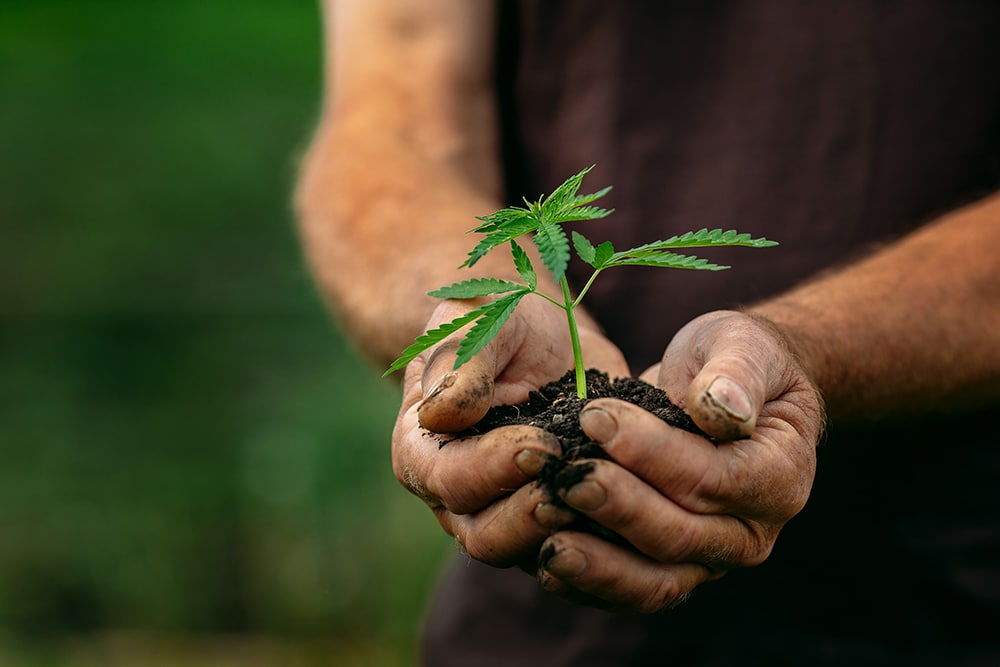 Malta's Not-For-Profit Private Cannabis Social Clubs
Proper legal social clubs started in Europe with Malta. The program has been in the works for a few years, and the recent regulations set to accept up to 500 cannabis clubs with many limitations, including that the cannabis club must cultivate cannabis in-house for its members and that consumers can only belong to one club at a time. Legal registration began at the end of February 2023, and applicants can apply to Malta's Authority for the Responsible Use of Cannabis (ARUC). These "not-for-profit" clubs are, exactly as they sound, private membership clubs that do not inspire significant investments or a viable economic model. In function, it is much like a bar that brews or distills beer or liquor on-premise — albeit one that is not-for-profit — as it allows members to purchase and consume cannabis on the property.
Does Malta's Cannabis Club Model Make Economic Sense?
Many European cannabis operators question the logic of reducing Maltese quality standards essentially to home-grow status. Others question Malta's ability to combat the legacy grey market, particularly given the costly alternative of cultivating in-house, the undesirability of operating a nonprofit business, and that it is easier for most consumers to continue buying from the streets.
As seen in the United States and Canadian markets, there is no doubt that the grey market proliferates as decriminalization takes effect. Advancing innovative products like vaporizers and faster-acting formulas from established regulated companies are ways to compete with grey markets directly. For these markets, flower will remain a challenging competitive category because small home growers can provide both low pricing and high-quality care. Additionally, clubs may only appeal to a specific demographic — like older people or professionals who may prefer a corporate product — and leave out others.
Germany Still Debating Social Clubs and Dispensaries
Germany has proposed the broad strokes of something similar to the Maltese cannabis social club model. Although a legislative step forward, there is little enthusiasm for investing in a not-for-profit business. Additionally, it's dubious how Germany expects to conform to higher standards through small home-grown cultivation.
Questions remain about what will happen to the booming German medical cannabis market. It must conform to the highest European Union Good Manufacturing Practice (EU-GMP) pharmaceutical standards that require pharmacies to sell magistral preparations only. There is already a massive need for more institutional grower quality assurance. The general belief is that smaller growers with little regulation can cater to craft growers better than standardized, larger-scale, regulated growers. Market observers project that flower may be sold in social clubs while extracts remain medicinally distributed. As a second program pillar, Germany has proposed U.S. and Canadian-style dispensaries. Again, it is still being determined if Germany will be part of a medical program that allows access to the higher-standard global products, if this, too, becomes a local home-grown market, or other possibilities.
Swiss Social Cannabis Clubs in Early Stages
Switzerland has already chosen and started its ten Zurich-based social clubs with the same not-for-profit membership model as other European countries. The program is attached to the University of Zurich to monitor the progress as a medical experiment. This medical experiment road allows Switzerland to explore recreational-style acceptance through the social club model without infringing on the United Nations medical-approved cannabis standard voted on in December 2020. The Zurich program is already expanding to other regions.
The same questions that plague other European markets remain about the Swiss model's economic viability and whether it will combat or feed grey markets. Additionally, police and politicians do not have the will and capabilities to enforce punitive measures since the basic premise of decriminalization is that nobody should be arrested for using cannabis.
EU Social Cannabis Clubs: Prioritize Quality Standards
As more countries such as the Czech Republic, Luxembourg and Portugal follow the social club model and movement, there is little doubt that progress is happening. However, tremendous doubts remain about this unproven model's future success for consumer quality standards, innovation capabilities, or creating a pathway that reduces the legacy grey market.
It is hard to imagine social clubs will be anything more than a slight step forward without the potential to generate the capital required to achieve the goals European governments envisioned. Still, this is one step in a series of steps, and while politicians aren't necessarily all-in on cannabis reform currently, time has a way of enabling progress.